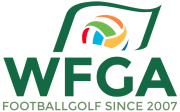 Link to registration
Course info
---

Organiser World Footballgolf Association
---

E-mail
info@worldfootballgolf.com
Date
15 - 17:th of July 2022
Registration closes on 10.07.2022
Location
Alunda Fotbollsgolf
Olandsbygdens GK
Gärdebyn
747 91 Alunda
Tel.: +46 174 101 15
http://www.alundafotbollsgolf.se
Detailed course description can be found here (course guide from WC 2018): https://tinyurl.com/5d7ewj7b
Tournament
Single Men: 4 rounds                  ( The organiser reserves the right to make a cut after 3rd round. No refund if the 4th round is not reached.) 
Single Women: 4 rounds            ( The organiser reserves the right to make a cut after 3rd round. No refund if the 4th round is not reached.) 
Double Men: 2 rounds
Double Women: 2 rounds
Juniors (U16) Cup: 4 rounds
Preliminary schedule:
Monday-Thursday: Free practice for signed upp players
Friday 15/7: Doubles (2 rounds) followed by Mixed doubles (1 round)
Saturday 16/7: Singles, 2 rounds
Sunday 17/7: Singles, final 2 rounds. (cut after round 3?). Awards ceremony appr. 17:00
New from 2022 will be that we will have two alternative hole locations on all 18 holes.
Side events
Free practice on July 11-14:th
Mixed double on Friday 15:th 1 round
Fees
Singles only
Men and women package: 50 €
Juniors Cup: 25 €
Only Doubles 20 €
Only Mixed doubles 15 €
Accomondations:
There are a couple of smaller accomodations close by, Gammel-Gränome Vandrarhem and Gimor Herrgård.

We also have an area by the course where players can put up tents, caravans etc It will cost 10€ /night if you need to use electric to your house car on the camping.

Hotels in Uppsala
Covid 19 conditions:
Please be aware of the travel conditions that apply to you!
The regulations in force in Sweden must be observed!
Storno conditions
If you have to cancel your registration, please write an E-Mail to info@gscore.eu. Please include in the email the tournament, you have signed up for and your name. If you cancel your participation before the registration for the corresponding tournament has been closed, you will get the paid participation fee back to the used credit card. We ask for your understanding, that we will not pay back the participation fee after the tournament has been closed. Closing of registration is always on Sunday before the tournament starts.
no refunds of incidental costs e.g. travel or accommodation costs in the event of a tournament cancellation or postponement.
| Tournament status | Max.player count | Number of categories? | Number of registered? | Number of teams? |
| --- | --- | --- | --- | --- |
| Registration | 150 | 12 | 8 | 0 |
WFGA

The mission of the WFGA is to connect people through Footballgolf, an exciting combination of Football & Golf. The WFGA is a non-profit organisation aiming at promoting, developing and organizing Footballgolf worldwide.